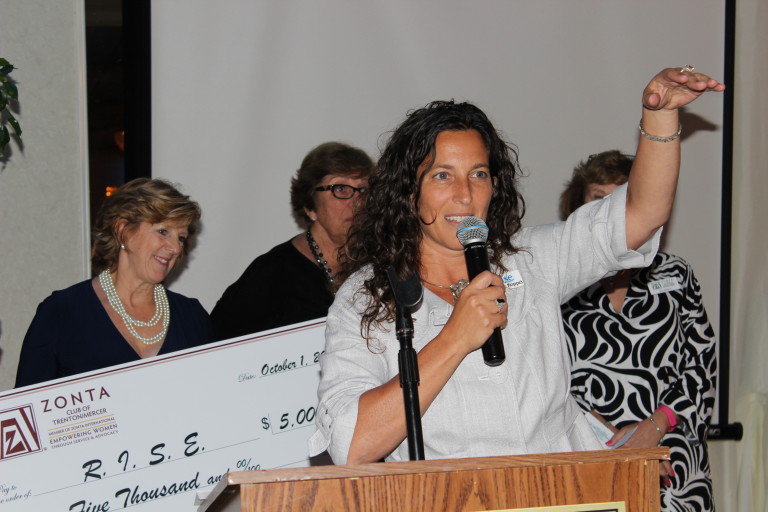 Gourmet Garden Award – Annually the Zonta Club of Trenton supports an area organization well-known to improve the status of women andchildren in our community.  In the past, grants have been  awarded to HomeFront, Womanspace, Project Freedom, Heart to Hearts, Child Care Connection, the VNA and Teal Tea. The winner of this year's $5,000 award is Crawford House for their Women in Transition program (helping women in recovery from substance abuse to become independent through employment). The award is presented at the annual Gourmet Garden gala in October.
Grace Brauninger Scholarship – This monetary award is given to women working full time while pursuing educational opportunities to achieve careers as professional women.
Brauninger-application_form_and_guidelines2017
Young Women in Public Affairs -The program was established in 1990 by Zonta International. It's goal is to encourage more young women to participate in public affairs by recognizing a commitment to the volunteer sector, evidence of volunteer leadership achievements and a dedication to the advancement of the status of women. Applicants of age 16-19 on 1st April each year, studying and living, or working in a Zonta district/region at the time of application are eligible to apply. Note that applicants from geographic areas where no clubs are located will be considered and also eligible to apply for the District/Region Award. This program operates at the Club, District and International levels of Zonta International.
Jane M. Klausman Award –  This program is a scholarship award for women who are pursuing business or business – related studies at the undergraduate level and have show outstanding potential in the field.